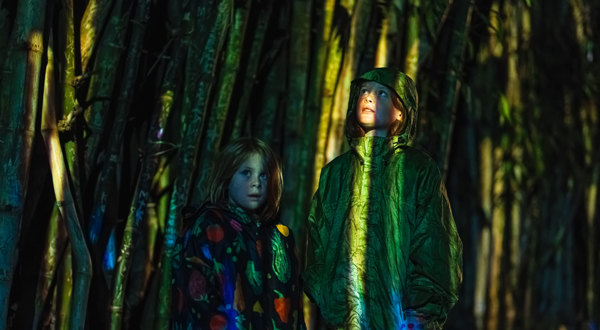 Hear about the latest opportunities with Illuminate Adelaide
Illuminate Adelaide employs a team of year-round staff working across marketing, partnerships, production and program operations. As we come closer to event dates, we also advertise a wide range of short-term contract roles and casual positions.
Check this page regularly for the latest opportunities available to work with and join the Illuminate Adelaide team. Or email your CV to [email protected] and we will be in touch if something suitable becomes available. 
Image credit: Moment Factory
Core Production/Technical Management
Illuminate Adelaide is seeking expressions of interest from industry professionals with a background in technical and production management who have worked on major events, visual art exhibitions, live music or the performing arts for a variety of production roles for our event in July 2023.
These contract positions will be based in Adelaide, commencing at various times from April 2023, depending on the exact role. These positions will run through until early-August 2023. The remuneration offers and commencement dates will be tailored to the successful candidates in the recruitment process.
To express your interest, please send your CV with cover letter outlining your availability, addressing the criteria and noting your experience working across the arts, culture and major events areas including any key milestones or achievements to date.
EOIs close 5pm Friday 24 March. Apply via email to [email protected] with your full name and "Production Employment" in the subject line.
All enquiries can be directed to Senior Production Managers, Peter Kelly (0412 163 713) OR Simon Greer (0427 184 949)