Club Satellites will see two of Adelaide's best clubs take audiences on journeys into new and exhilarating sonic landscapes. Each venue will offer audiences a fun and inclusive party to shake up their weekends.
Explore experimental sounds at queer utopia at Mary's Poppin.
See the full list of artists performing on Friday nights from the 16 - 30 below including Karen From Finance, Cerulean and Maxi Shield.
While every Saturday night at Mary's there will be a night full of shows, incredible sound & a fabulous laser show. Dance the night away with our Mary's Divas who'll be performing 9 shows throughout the night.
Program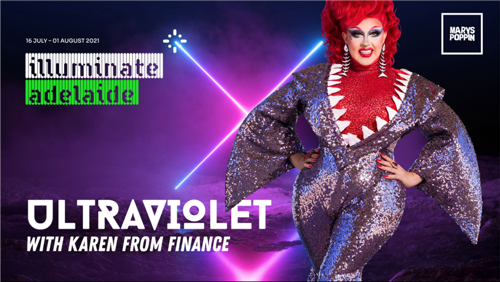 When Friday 16 July
Tickets $20 at the door
Flying direct from Melbourne, Drag Race Down Under contestant Karen From Finance joins Club Satellite at Mary's Poppin. The Illuminate opening night theme at Mary's is Ultra Violet. Turn up & GLOW UP! Karen will perform throughout the night with the DIVAs with music by the Mary's DJs.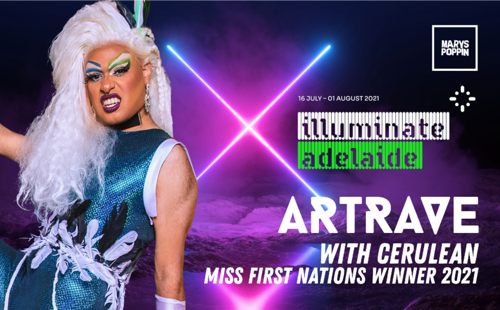 When Friday 23 July
Tickets $20 at the door
Winner of Miss First Nations 2021 Cerulean joins Mary's Club Satellite for ARTRAVE. Illuminate: ARTRAVE will celebrate the pop-influence of Lady Gaga, through her ARTPOP era. Watch as the Mary's Divas and special guest Cerulean brighten the stage in celebration for all the Little Monsters & everyone in between.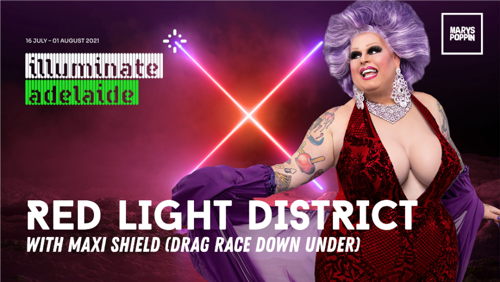 When Friday 30 July
Tickets $20 at the door
Looking for a little pleasure? Maxi Shield from RuPaul's Drag Race Down Under has flown in direct from Sydney to ignite the night with her red iridescent glow.
Join Maxi Shield & The Mary's Divas as the lights dim, the haze is increased and the night is turned red with satisfaction. Grab the latex, wear it red and let's get risque.
Mary's is taking you down a stimulating night filled with raunch and fun.
WHEN
Fri 16 July - Sat 31 July
—
Doors 9pm till super late
ACCESSIBILITY
Wheelchair accessible via the alleyway with a ramp. An accessible toilet is located to the left of the general entrance of the venue.