Back for another round in 2022, Light Cycles Bar is the perfect place to start or finish your night out — or maybe even both.
Located a stone's throw from some of our most exciting attractions - including Light Cycles at the Adelaide Botanic Garden, to Light Creatures at Adelaide Zoo and City Lights' northern trail - we'll be serving hot and cold beverages each night from 5 pm, including Yalumba wines, Sparkke beverages and a stacked menu of comfort food for the whole family. And don't forget to grab some luminous fairy floss for a winter sugar hit!
Food and beverage stallholders include: 
Wild Wood Fired Pizza
Gang Gang Burgers
Monday's Coffee Store
Thanks to our beverage partners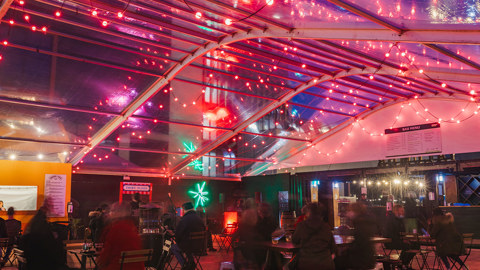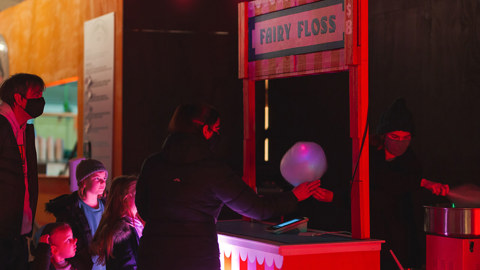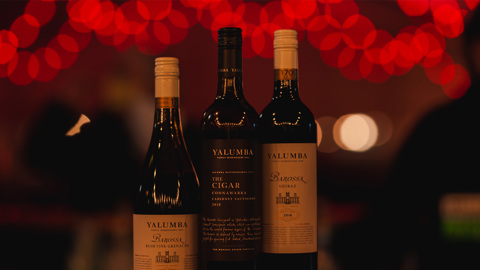 ACCESSIBILITY
Light Cycles
Back by popular demand, the runaway hit of Illuminate Adelaide 2021 returns to Adelaide Botanic Garden.