KLASSIK underground kicks off its Australian debut with a journey into the expressive musical language of two 20th century influential Austrian radicals. Webern's Langsamer Satz for string quartet leads us into Schoenberg's monumental string sextet, Transfigured Night Op. 4, inspired by Richard Dehmel's poem.
This exploration of transfiguration will feature visuals by Adelaide-based cinematographer and video artist Liam Somerville (CAPITAL WASTE).
Joining Tahlia Petrosian for KLASSIK underground for all three instalments are Melbourne Symphony Orchestra violinists Sophie Rowell and Matthew Tomkins, and Adelaide Symphony Orchestra cellist Simon Cobcroft. Adelaide Symphony Orchestra violist Justin Julian and former Australian String Quartet cellist Sharon Grigoryan will join the ensemble for the first concert.
Whilst it is not mandatory to wear masks to enter KLASSIK underground we encourage patrons to protect themselves by wearing a mask.
KLASSIK underground is supported by Ulrike Klein AO.
Image credit: CAPITAL WASTE
"...combining classical music with modern video installations - KLASSIK underground started as an experiment which then became a way or rethinking new concert formats."
— Tahlia Petrosian, founder
Program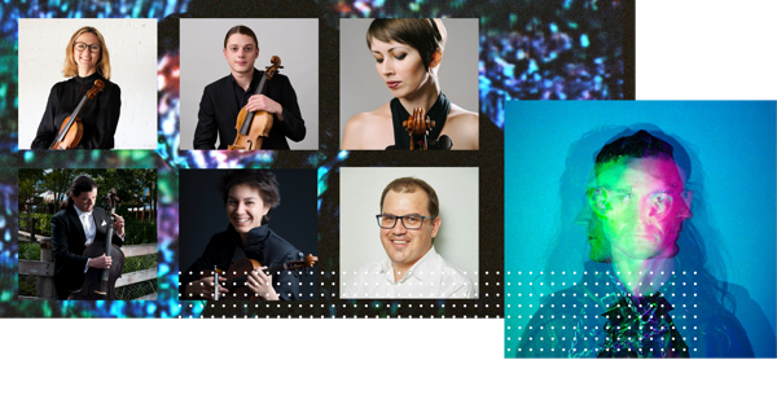 Sophie Rowell (Violin) (MEL)
Matthew Tomkins (Violin) (MEL)
Tahlia Petrosian (Viola) (Leipzig, GER)
Justin Julian (Viola) (ADL)
Simon Cobcroft (Cello) (ADL)
Sharon Grigoryan (Cello) (ADL)
Visual Collaborator: CAPITAL WASTE (Liam Somerville)
WHEN
Fri 15 July
7.30pm
Doors at 7pm
ACCESSIBILITY
Want to experience more KLASSIK underground?
Visit the event page below for a complete breakdown of KLASSIK underground concerts being performed at Dom Polski Centre.