A digital renaissance is coming, and it's putting the art in artificial intelligence
From Leonardo da Vinci to now – come on a journey from the Renaissance masterpieces to the mysteries of the universe. Using ground-breaking technologies of Artificial Intelligence and extraordinary projection techniques – The Istanbul-based visionaries Ouchhh Studio have collaborated with NASA and CERN, and now they're heading exclusively to present an immersive work that has taken European audiences by storm.
As you gaze upon the astounding visuals your ears will be feasting on the music of one of most iconic classical composers in the world, the legendary Ludovico Einaudi.
Take the trip in the Illuminate Pavilion set in the East End, Sessions every 45 minutes from 16 July for a limited time only!
Visit ouchhh.tv for more
Or follow Ouchhh Studio on Instagram
COVID-19
Whilst it is not mandatory to wear masks to enter Ouchhh Studio | Wisdom of AI Light we encourage patrons to protect themselves by wearing a mask.
For any attendance requirements due to COVID-19 restrictions please refer to the latest information from SA Health.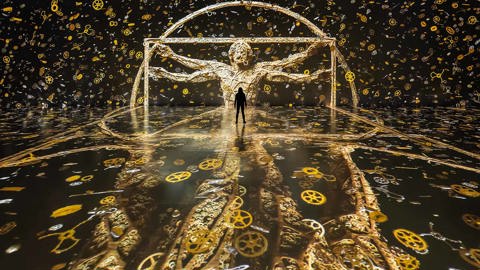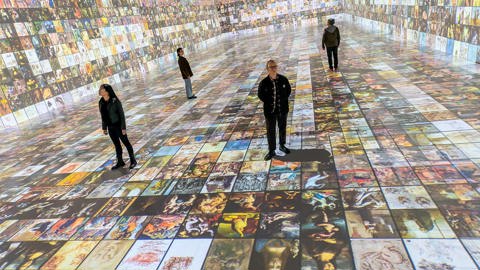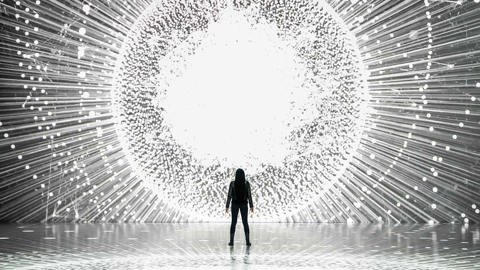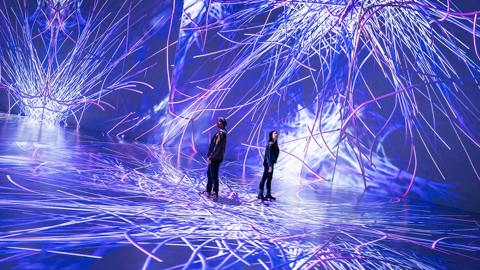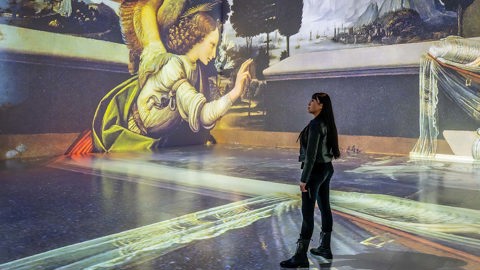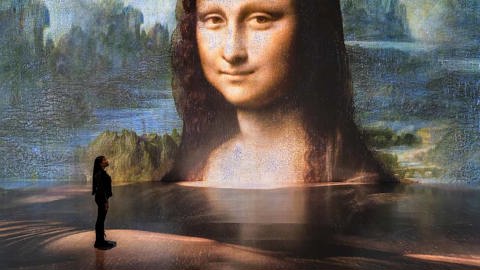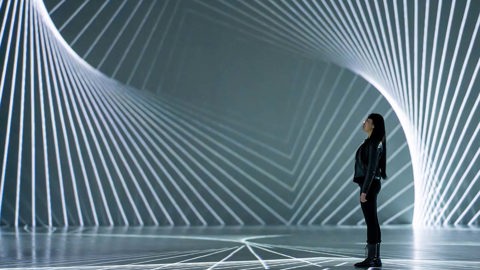 Experience
Ouchhh Studio has fed the data from 20,000 works by Leonardo da Vinci and other renaissance artists into an artificial intelligence (AI) system to 'learn' the artist's Baroque painting style.

Using data as the paint and algorithm as the brush, the result is an awe-inspiring artistic collaboration between human and machine that must be seen to be believed – all set to a stunning score by award-winning composer Ludovico Einaudi.
A spectacular visualisation of over 20 million lines of text, musings, and sketches from books by the thinkers and scientists who changed the world - from Einstein to Galileo. Poetic AI will swim around you in this unmissable and emotive experience.
Created using data from one of the most astonishing archaeological discoveries of our time, Turkey's incredible Göbekli Tepe. Data Monolith harnesses the mysteries of this 12,000-year-old civilisation to create an artwork where ancient meets AI.
NASA's retired Kepler space telescope spent 9.6 years in space, confirming 2662 planets, documenting 61 supernovae, and observing 530,506 stars. The data from this extraordinary voyage fills the space around you in a sensory experience that's out of this world.
The fourth chapter of this mind-expanding exhibition, Dark Machine, is an optical exploration of CERN's study of dark matter – using data gleaned from the famed Hadron Collider to take you on a cosmic journey that examines the very nature of the universe itself.
WHEN
Wed 13 July - Sun 14 August
Sessions available every 45 minutes
Tues - Thu & Sun 11am - 8 pm
Closed Mondays
WHERE
Illuminate Pavilion, Corner of Rundle Road and East Terrace
Rundle Rd
Get directions
TICKETS
General Admission from
$35.00
ACCESSIBILITY
Ouchhh | Wisdom of AI Light is a high visual content event with minimal dialogue.
EVENT NOTES
Getting There
Please arrive 10 minutes prior to your scheduled session. No latecomers admitted.
Warnings
This event includes strobe lighting, fast-moving images, amplified music and periods of extended darkness.
Not recommended for children under four.

Under fours are FREE - however, a $0.00 ticket is required for entry
Ticketing Policy
Merchant services fees apply. To find out more about our Ticketing Policy, please click HERE
For Companion Card booking information, please click HERE
FAQs
Questions? Visit our Ouchhh Studio | Wisdom of AI Light FAQs HERE
Light Cycles Bar
Back for another round in 2022, Light Cycles Bar is the perfect place to start or finish your night out!
Located a stone's throw from some of our most exciting events, grab a drink or a bite to eat to begin your Illuminate Adelaide journey.